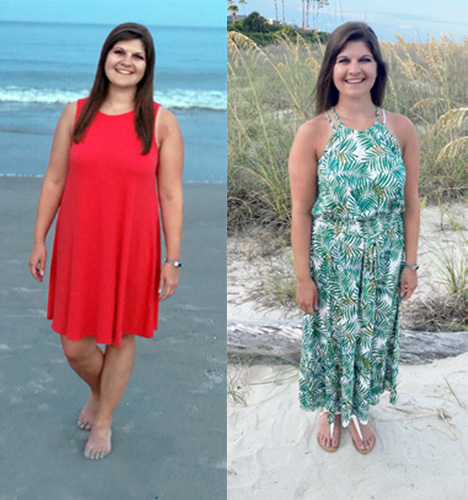 Nicole's Success Story
"I knew I had to make a change when I couldn't climb the stairs to my 4th floor office without completely losing my breath. I had several family members who were on WW, so I decided to give it a try myself.
I started using the WW app right away, and it's been a huge part of my success. I pre-track my meals so that I know how many SmartPoints® I have left over for foods like ice cream. And before I go out to eat, I'll look at the menu online and pre-track the meal I plan to order. This helps me avoid ordering something less healthy once I'm at the table.
Community is a big part of the WW program, and now that WW offers Virtual Workshops just for Cleveland Clinic, I can connect with coworkers who are also WW members. It's so meaningful! As caregivers, it's important to care not only for our patients but also for ourselves. These Virtual Workshops give us the opportunity to support each other as we work toward our goals.
I have a different mindset now that I've been on WW—and more energy! While every day may not be my best day, I know I am improving my overall health, and that keeps me going."